Our Radiologists are among the finest anywhere in the US.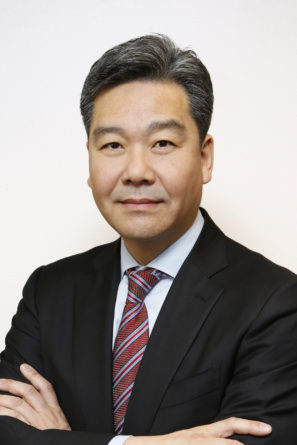 Richard Kim, M.D. is a fellowship-trained vascular interventional radiologist. He has a B.A. degree in Economics from the University of Chicago. Before earning a medical degree from Rush Medical College, he ran a successful retail business for five years. He returned to the University of Chicago where he finished his Diagnostic Radiology residency and fellowship. He also serves as the CEO of GK Medical Management which owns/manages several outpatient imaging and vascular centers.  Dr. Kim is also board certified by the American Board of Radiology.
Education
Rush Medical College September 1993 – June 1997 Doctor of Medicine
University of Chicago October 1985 – June 1989 Bachelor of Arts in Economics
Board Certification
American Board of Diagnostic Radiology
Fellowship
University of Chicago Hospitals July 2002 – June 2003 Interventional Radiology
Residency
University of Chicago Hospitals July 1998 – June 2002 Diagnostic Radiology Chief Resident
Teaching Experiences
Radiology Elective Courses, The University of Chicago
Teaching Assistant 2001-2004
Organized and taught Radiology Elective to first and second year medical students.
Department of Physiology, Rush University
Teaching Assistant 1995 – 2001
Provide structured review of physiology for Nursing Ph.D. students.
Robert Wood Johnson Summer Medical Program
Rush Medical College
Instructor of Physics 1994
Gave lectures to students during summer program designed to prepare minority students preparing for medical school.
Research Experience
Rush Multiple Sclerosis Center
Rush Presbyterian St. Luke's Medical Center
Dean's Summer Research Fellowship
Research Assistant, Summer 1994
Electrophysiologic study of sciatic nerve of frogs and the effects of ligation and exposure to Bengal's dye on nerve conduction
Department of General Surgery
Rush Presbyterian St. Luke's Medical Center
Research Assistant, Summer 1993
Evaluation of stereotactic guided needle core biopsy and fine needle aspiration of suspicious and non-palpable breast lesions.
Publications
Funaki, B., Kim, R., Lorenz, J., et. al. Using Pull back Pressure Measurements to Identify Venous Stenoses Persisting After Successful Angioplasty in Failing Hemodialysis Grafts. AJR 2002; 178: 1161-1165.
Casalino, D., Kim, R.,Clinical Importance of a Unilateral Striated Pattern Seen on Sonography of the Testicle. AJR 2002; 178:927-930.
Alibazoglu, H., Kim, R., Ali, A., LaMonica, G., FDG Uptake in Gestational Sac. Clinical Nuclear Medicine 1997 August: 22(8):557.
Dowlatshahi, K., Snider, H.C., Kim, R., Axillary Node Status in Nonpalpable Breast Cancer. Annals of Surgical Oncology. 1995 September: 2(5):424-428.
Paper Presentations
Kim, R., Funaki, B., MacEneaneay, P., Resident Performance in the Diagnosis of Acute Appendicitis on Helical CT with Enteric Contrast. Presented at AUR 2000, Orlando, FL.
Kim, R., Funaki, B., Dachman, A., Dedicated Appendiceal CT: Observer Study. Presented at ARRS 2000, Washington D.C.
Van Ha, T., Kim, R., Fimmen, D., Conversion of temporary dialysis catheter to tunneled permanent catheter in ESRD. Accepted for presentation at SCVIR, March 2001